Jewelry Site Expert
Jewelry

Website Development Of Your Big Ideas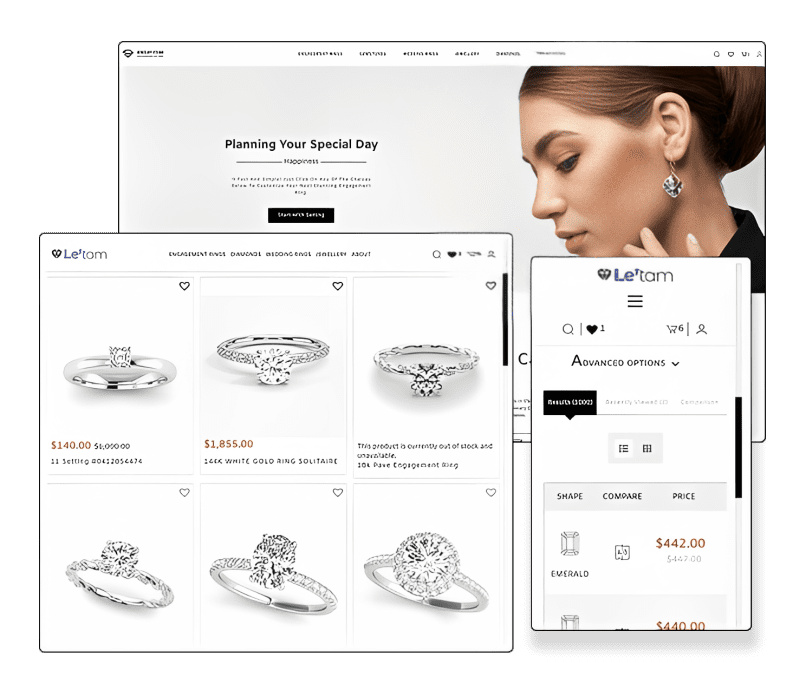 Partner With Us For The Best Diamond/Jewelry Web Design & Development Solution
It's been over a decade since we've been working on creating online diamond/jewelry stores and helping entrepreneurs and business owners take their jewelry business to the next level.
Our focus has always been on building the beautiful, modern, and competitive jewelry websites with advanced features and elegant UI/UX on a limited budget, so we could make starting an online business easier and budget-friendly for aspiring entrepreneurs without compromising on quality.
The core objective of our diamond/jewelry web development solution is to help you stay one step ahead of all of your competitors, attract new customers, boost sales, and maximize your ROI.
Sphere Plugins is not just about offering the best jewelry website design but helping you build long-lasting relationships with your customers and letting your online business grow.
So, what are you waiting for? Let's get your business up and run it faster than ever before.
Step - 1
What if your project has fixed requirements?​
We have a well-established library of necessary plugins, product add-ons, and advanced extensions, so whether your project has fixed requirements or you're not yet sure about it, it doesn't matter. We are so flexible with our web development process.
And, as an experienced team of web development professionals, we are always open to giving you suggestions on how to make your site more efficient and feature-rich, so feel free to ask.
As mentioned before, we are flexible with our services and also provide error corrections and changes at a later stage till you get satisfied with your Jewelry website design. When you choose us to help you build an online Jewelry store for your business, our technical team provides you with a high-level evaluation within the next 48 hours.
Step - 2
How we Work
If our web development process and estimation sound convincing and promising to you, we prepare a detailed blueprint of work that includes details of deliverables, required plugins, product add-ons, and extensions.
After your acceptance, we prepare a timeline to complete your project and divide them into different sets of tasks, and start working on your project accordingly. Completion of your diamond/jewelry website development is followed by quality testing and user acceptance testing.
Quality testing is the most crucial part of our web development process. So, we ensure that the site is working efficiently on different kinds of devices with different screen sizes and different browsers before sending it for user acceptance.
After getting feedback from you, we make necessary changes and improvements accordingly, and the task is completed. The payment for such eCommerce jewelry website development is made on the completion of the project. Still, we are pretty flexible with payments as per your consideration.
Step - 3
What if your project needs continuous improvements and changes?
If your project needs continuous improvements or its initial requirements are clear but you think there is a need to redefine or redesign something at a later stage of your eCommerce website development, we provide proactive support to ensure customer satisfaction. Customer satisfaction is important to us, and we never compromise on that.
Furthermore, we also receive your feedback and analyze the developed product, and make changes accordingly if required.
In the case of more customizations, we also offer an option called customization support. You can reach out to our support team for any customizations or enhancements. Feel free to reach out to us for any queries.
Step - 4
Why is Sphere Plugins the way to go for Diamond and Jewelry Website Development?
We know It's tough to find a quality service provider when bidding for cheaper rates. Follow through with some of these pointers for a better understanding of our services and give your jewelry website development a second thought.
And here's how it goes.
Debugging via FTP & wp-admin.
We offer a user-friendly and powerful admin panel.
Fully functional and cost-effective jewelry web design solution.
Stress-free management of your eCommerce jewelry website.
Customized support for continuous enhancements and changes.
Extensive Support via Email, Chats, Calls, WhatsApp, & Skype.
100% assurance on the best quality service.And, many, many more.
Extensive library of necessary plugins, product add-ons, and advanced extensions.
Our team works on a retainer basis and provide complete feature access and version upgrades.
Custom "Woo Choice Plugin" specially designed for diamond/jewelry websites based on WordPress/WooCommerce.
We are experts in diamond/jewelry website development and understand all the important and complex aspects of the diamond/jewelry industry.
And, many, many more.
You know, with Sphere Plugins, it's easier than ever to get your business up, run it efficiently, and start making money.
All you need to do is reach out to our executives or schedule a call, and let us do the magic for you.
Have a Question?
Book a free 10- minutes call.
You're always welcome with your questions and queries! Hit the "Schedule Call" button, and put a step ahead towards the future we are going to create together!
FAQs
Frequently Asked Questions
Do you have any concerns regarding Woo Choice Plugin? Do check out the FAQs listed down below. If your questions are not listed feel free to Contact Us.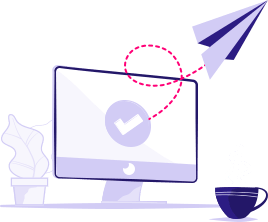 Is there anything we can help you with?
We're a creative agency. Ask us anything. Being small we can go into details.