Ring Builder
Personalized Shopping Experience With FREE
Ring Builder!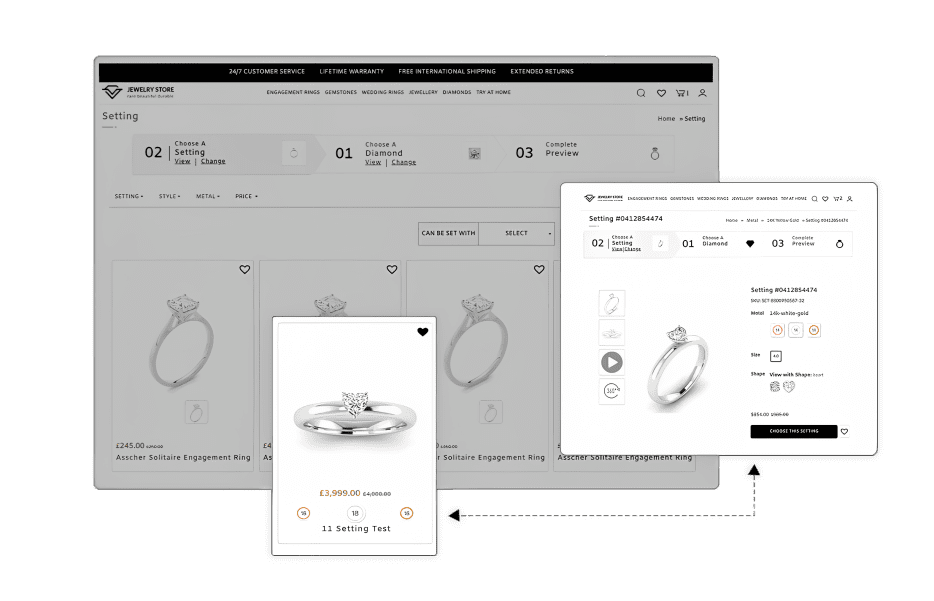 How It
Work?
Ring Builder is responsive & easy to use which helps users build their own custom rings.
Ring Builder - A must have tool for every
Diamond/Jewelry

Website

This Free Woo Choice Plugin for Ring Builder is specially designed to offer necessary features and flows to our users as per industry standards.

We've created this Free Ring Builder Plugin for WordPress/WooCommerce by keeping all challenges and complexities that admins often go through.

Our Mapping Module is a great example of that where we've made it easier to help connect ring setting mounts to diamond items based on the shape and carat weight that a particular ring setting mount can fit.

Our focus has always been on creating a tool that is easy to use, responsive, and also comes with easy maintenance. We thrive to find a solution to every complexity or challenge when it's about growing the online jewellery business.

The core of our service is to help you offer a personalized shopping experience to your customers, so they can choose from various aspects of ring designs, from carat, weight, and grades to metal and setting.
Generate

more leads

with Free Ring Builder Plugin for WooCommerce
Using Ring Builder for your WordPress site is the easiest way to generate more leads. It's a no-brainer when your customers can build the kind of ring that they want, they're more likely to return or recommend your site to their family and friends.
We guarantee the smooth integration of Ring Builder to your site. It will easily match your site's look and inventory and won't cause any slow site speed issues as we offer a better backend solution to all challenges and complexities.
Slow Site Speed? What is that?
Strengthen your Backend with Ring Builder Plugin for WordPress.
✓ Well tested & optimized Code.
✓ Dedicated Backend for Ring Builder.
✓ Efficient Backend.
Get BUNDLOICE (formerly Woo Choice Plugin) Plugin for WordPress, and with a strong backend forget what slow site speed is.
Woo Choice Plugin Means

Effortless

Customizations
✓ Woo Choice Plugin Means Effortless Customizations.
✓ Easily matches your site's appearance and inventory.
✓ Fully Customizable options with industry-standard experience.
✓ Take your site to the next level with advanced features and easy customizations.
Make your site feature rich with Ring Builder Plugin for WooCommerce
✓ This Ring Builder helps your customers to search for an exact match of the diamond, gemstones, or CVD (Lab-grown) diamonds, and build a unique engagement ring.
✓ Reliable backend to manage large diamond inventories of even 50K to 100K Diamonds.
✓ Time Saviour for Admin
✓ Comes with "Request a Diamond" extension.
✓ Seamless Rapnet integration.
✓ Easy customization for users while choosing or building an engagement ring.
✓ Responsive design that efficiently works on different screen sizes and browsers.
✓ Tested on over 200 different devices and browsers.
✓ Configurable and customizable search filters to match your site's look and functionalities.
✓ Flexible to match different web designs.
Note: Please note that some of the screenshots used on this page might not be free and may be premium templates. So, If you want to implement that particular UI then you may need to pay some additional cost.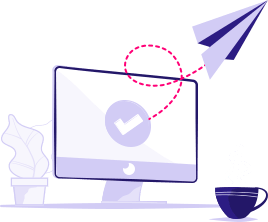 Is there anything we can help you with?
We're a creative agency. Ask us anything. Being small we can go into details.