Pair Maker
Increase User Retention & Maximize Sales With
Pair Maker!
How It
Work?
Pair Maker is an exciting feature that helps users make pairs while purchasing clothes & apparel online.
Pair maker
What is Pair Maker for online clothing stores?
Pair Maker is an exciting feature for online clothing stores and could be a great addition to your eCommerce fashion retail clothing store. It comes with easy customizations and works with any WooCommerce website or theme.
Suppose, you've got an online clothing store based on WooCommerce. When a user comes into your site to purchase some clothes and adds a White Shirt to the cart.
Here's the time when Pair Maker comes into play, Pair Maker guides users by offering recommendations about bottom wears or pants e.g. Black Jeans, Blue Trousers, or Olive Green Chinos.
Color combinations for clothes and recommendations are OKAY, but Pair Maker goes the extra mile by taking different colors, patterns, and types of bottom wear into consideration to offer recommendations.
A long story short, Pair Maker guides users by recommending the best matches to help them make a better pair from available product catalogs.
Feel free to check out the free demo or video for a better understanding of the Pair Maker.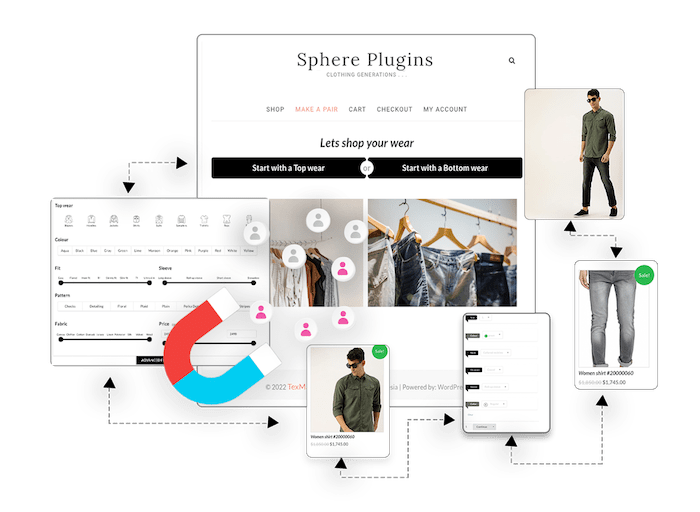 We offer the features that you want.
Maximize User Engagement with Free Pair Maker for Your Online Clothing Store
Woo Choice Plugin's Pair Maker is the perfect solution to increase customer engagement, retain users, and maximize sales.
You must be thinking, HOW? Just one single feature, and so many benefits, HOW?
When a user can easily find what they want, you engage them. When they get better recommendations for clothing, you retain them. And, When you improve the overall user experience, you ultimately maximize your potential sales.
So, one single feature and so many benefits? It's Possible with the Pair Maker.
Install Pair Maker NOW and get your online fashion clothing website an exciting and innovative feature.
Diamond API Integration – WooCommerce
Woo Choice Plugin - One stop Solution for Your online clothing website
These pointers are enough to describe why Woo Choice Plugin's Pair Maker is a must-have tool for every online fashion retail clothing store.
✓ User-friendly front-end and Efficient Back-end.
✓ Provides an innovative solution for your fashion clothing website.
✓ Easy set up for Admin.
✓ A responsive design that efficiently works on different screen sizes and browsers.
✓ Tested on over 200 different devices and browsers.
✓ Configurable and customizable search filters to match your site's look and functionalities.
✓ Flexible to match different web designs.
Get the Free Woo Choice Plugin's Pair Maker for your Fashion Retail Clothing Store Increase Customer Retention like never before!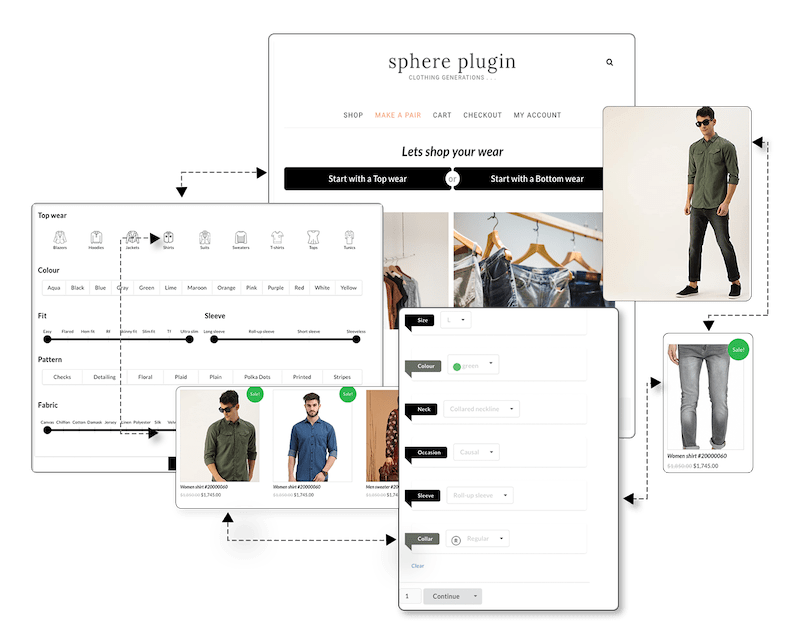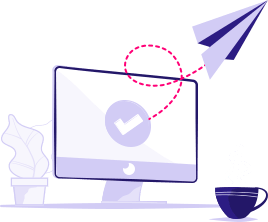 Is there anything we can help you with?
We're a creative agency. Ask us anything. Being small we can go into details.